Alberta Aviation Council is a non-Profit charitable organization Operated almost entirely by volunteers
Alberta Aviation Council began before the 1980s when a group of like-minded individuals came together with a common goal. Their vision was and still is to be a catalyst for industry growth and the recognized voice of aerospace, airport and aviation interests in Alberta. AAC is the sole recognized not-for-profit representative body for various aerospace and aviation industry concerns in the Province of Alberta.
AAC's members represent virtually every aspect of the aviation, aerospace and airport business, including commercial and military aircraft repair, overhaul, design modification and manufacturing, to unmanned vehicle technology, advanced electronics communications, to corporate and commercial aviation, flying training and more. This integrated association approach represents a collective strength in world-class technologies, products, services and capabilities. AAC works closely with its members, industry partners, government and military agencies to help further the interests of those involved in the Aviation, Aerospace, Airports and UVS (unmanned vehicle systems) industry sectors.
Important Association Activities include:
Annual Conferences & Trade Shows

Supplier Development Programs

Trade Missions (incoming & outgoing)

Comprehensive online industry databases & website links

Facilitation of Strategic Alliances & Partnerships

Seminars & Workshops
Identifying Market Trends in Aviation & Aerospace

Air Facility Map Publications

Aviation Scholarship Program for Students & Air Cadets

Education and Training Programs

Human Resource Development

Industry and Government Relations

Aviation Heritage
SECRETARY
JB EDUCATIONAL CONSULTING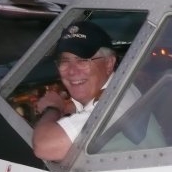 DIRECTOR
CANADIAN NATURAL RESOURCES LIMITED